Tuesday, January 28th - 6:30pm - Fallbrook Library
124 S. Mission Rd. Fallbrook
Climate Justice
Dr. Cody Petterson


Anthropoligist & Environmental activist



Climate Change does not affect all communities the same way.,
Cody will discuss the economic &  political aspects of Climate Change.
Sponsored by the Fallbrook Climate Action Team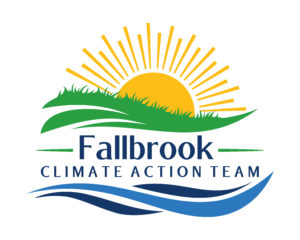 Who We Are
The Fallbrook Climate Action Team (FCAT) is a non-profit volunteer group bringing free public presentations to Fallbrook on a range of topics relating to Climate Change. FCAT advocates for the community at County and local meetings discussing Climate issues.
See our events page for the next scheduled presentations