Tuesday, January 28th - 6:30pm - Fallbrook Library
124 S. Mission Rd. Fallbrook
Climate Justice
Allison Wood


Senior Regional Planner SANDAG



Transportation technology is evolving and changing how we travel daily.
The 2021 Regional Trtansportation Plan will synchronize the 5 Big Moves.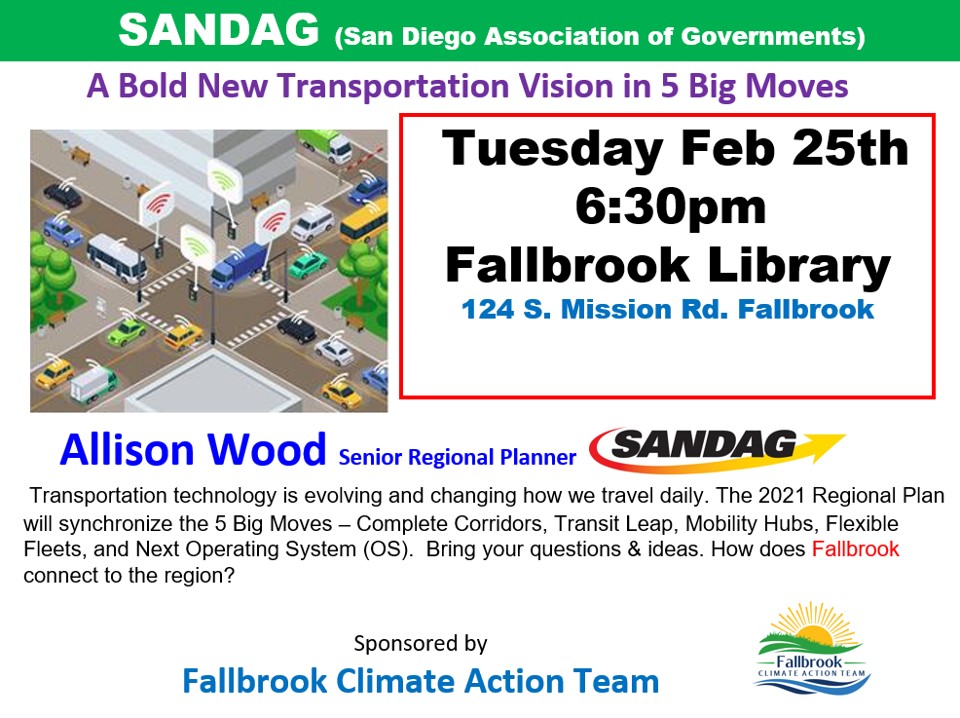 Sponsored by the Fallbrook Climate Action Team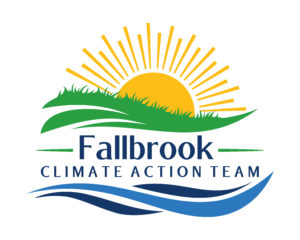 Who We Are
The Fallbrook Climate Action Team (FCAT) is a non-profit volunteer group bringing free public presentations to Fallbrook on a range of topics relating to Climate Change. FCAT advocates for the community at County and local meetings discussing Climate issues.
See our events page for the next scheduled presentations